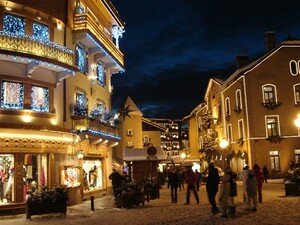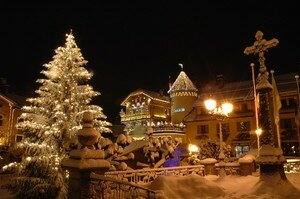 Finally, I am back ! After 2 weks in Megève, a small ski resort in the French Alps.
Why this title : "Back from the Past" ?
First, because during 14 loooong days, I had no computer neither Internet access there and I really felt like I was living in the 19th century !
Secondly, because Megève is an old-fashioned village which has not changed (or very little) since its creation in 1913.
But, despite my sacarstic comments, I must admit that I really enjoy it immensely : its traditional chalets, its narrow and cobble-stone streets, the good old church and the town hall, its little streams, and what about its nice boutiques and excellent restaurants ? (2 of them Michelin starred, and 26 quoted in gourmet guides like Pudlo, Bottin Gourmand and Michelin). The local cheese makers and bakeries are also awesome. The Friday's farmers market is a lot of fun, everyone is so nice and warm.
To sum up, Megève is the paradise for foodie skiers (actually, even if you don't ski, you can have a great time). No wonder why the the village's philosophy is "art de vivre" (art of living).
Some "narrow-minded " people like to criticize Megeve because, yes, it is true that during ski season, it is full of Parisians from the "posh" arrondissements.But at the same time, it is very family-friendly. Christmas there is magic with many "floodlights" on the buildings facades and many fun activities for children.
Copyright Le Refuge du Boulanger
Glaçons de Megève, a chocolate specialty made with chocolate praline and meringue.