Symphonie Florale... Floral Symphony...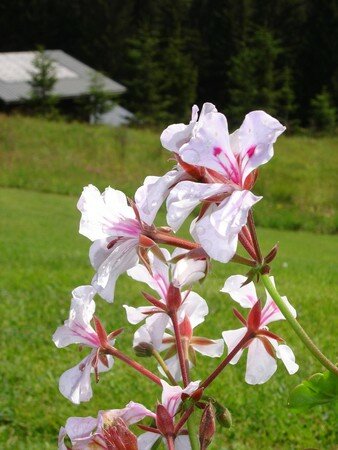 Even if one does not have a gardener's soul (in our Parisian home, it is my husband who takes care of the flowers and I really wonder what he whispers to them to make them feel so happy...but that's another story !!), one can't help being fascinated by the abundance of flowers everywhere in the small villages of the French Alps. It is so amazing that I wanted to share some floral souvenirs with you...
Même si l'on n'est pas fasciné par les fleurs ( Sur notre terrasse parisienne, c'est mon mari qui s'occupe des fleurs et j'aimerais parfois être un petit puceron pour entendre ce qu'il leur murmure pour les rendre si épanouies... mais ceci est une autre histoire !), on ne peut s'empêcher d'être totalement fascinés par l'abondance florale qui règne dans tous les petits villages de Haute-Savoie. C'est si magnifique que j'ai eu envie de vous en faire profiter...