What a pity, our gorgeous weather has finally led to a non-stop rainy week-end...Alas...And what a challenge it is to keep your kids "smartly busy" in a ski resort at summertime when the sky is grey and "crying" all the time. I had heard of this organic farm only a few days before and I thought it would be interesting for my very Parisian children to see how to grow zucchinis, salad greens, and so on...The farmer lady was charming and she even set up a small museum with her grand-mother's clothes and utensils to show how everyday life was like for a mountain dweller in the 40's-50's. I can tell you I am sooooo glad to be a city woman born in the very late 60's !!
Of course I could not just look at the wonderful produces, I had to buy some : zucchinis, salad greens, onions, lemon balm leaves and also wonderful mermalades : elderberry, and dandelion's petals !! And also, as her rose-tree smellt like heaven, I had to have her rose petal syrup...

Quel dommage, le temps sublime des premiers jours a laissé place à une pluie quasi-ininterrompue pendant tout le week-end du 14 juillet. Occuper intelligemment des enfants à la montagne lorsqu'il pleut, je vous garantis que cela tient du challenge. Heureusement que Super Froggy a toujours une idée dans sa botte de sept lieues ;-)) Allez zou, on profite d'une petite accalmie et en route pour la seule ferme bio (ou plus exactement, le verger bio, car ici point de moutons, veaux, vaches, cochons...) de Megève. Un moment très agréable tant pour les grands que les petits. La propriétaire, charmante, a même installé un mini-musée avec les objets et vêtements du quotidien de son aïeule et l'on en apprend des tonnes sur la vie quotidienne à la montagne dans les années 40-50. je peux vous dire qu'à l'issue de la visite, j'étais ravie d'être une citadine du XXIe siècle !!
Et bien sûr, je n'ai pas manqué d'acheter les "productions" maison : outre d'excellentes salades vertes, courgettes, oignons et feuilles de mélisse, j'ai enrichi mon placard à épicerie d'un confit de pétales de fleurs de pissenlit, de gelée de sureau, arbre qui m'interpelle depuis longtemps et dont les fruits ont le goût de fruits rouges, et de sirop de rose (son rosier embaumait tellement que je n'ai pas résisté).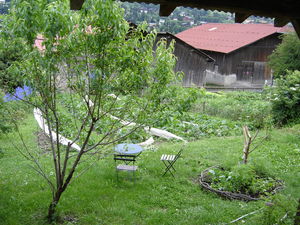 Courgettes rondes de la taille d'une balle de tennis, round zucchinis the size of a tennis ball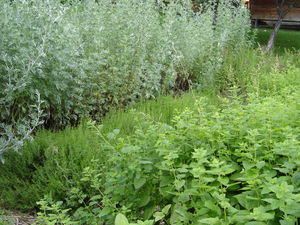 Des brassées d'herbes fraîches, armfuls of fresh herbs
Fruits rouges, berries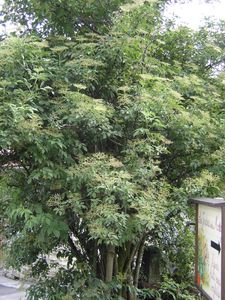 Le fameux sureau, the elderberry tree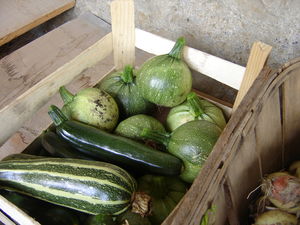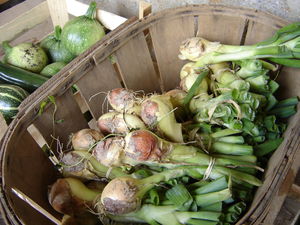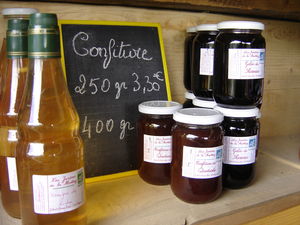 Les Jardins de la Mottaz
Route de la Mittaz
74120 Megève
tél : +33 4 50 58 75 49
Visites du lundi au samedi de 16h à 19h.